Topic updated on September 17, 2021
MindSphere
MindSphere is a cloud-based platform as a service (PaaS) operating system (OS) for IoT devices in industrial and manufacturing sectors used to collect data from sensors in real time. MindSphere is created and owned by Siemens.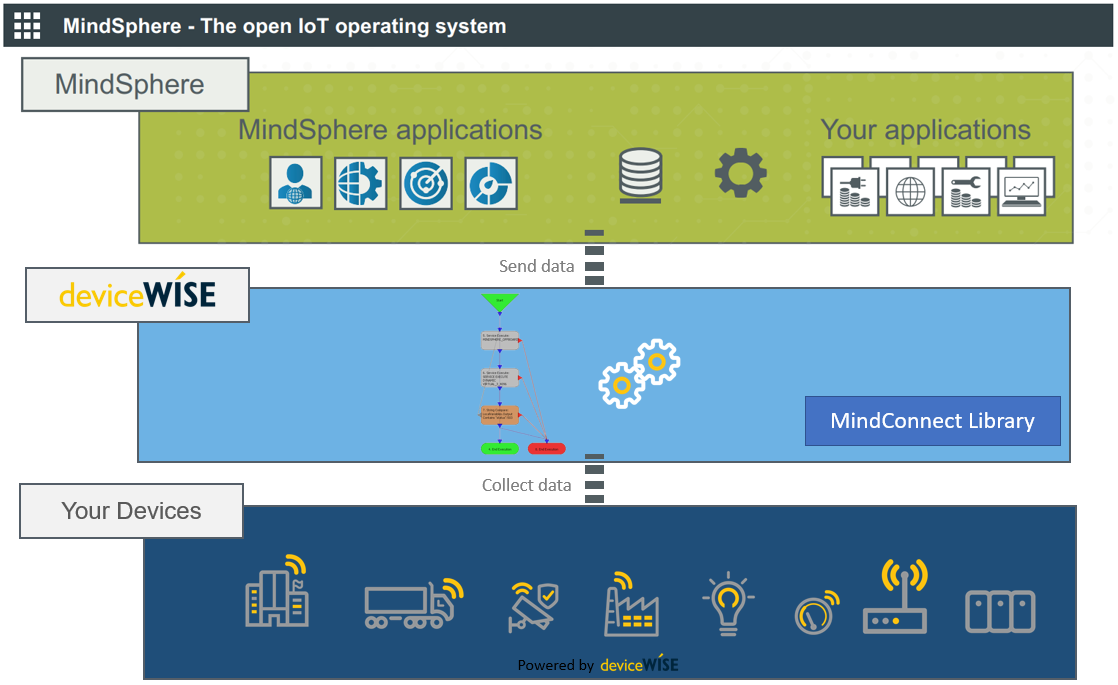 deviceWISE's MindSphere extension allows you to establish a secure connection with MindSphere using Siemens MindConnect Library core asset. You will be able to connect any devices through the deviceWISE core to the MindSphere. The Mindsphere is used by a gateway to exchange information (data and commands) with the Siemens IoT Operating System.
The list of gateway triggers actions that use the MindSphere feature are listed under the MindSphere sections. Examples of gateway trigger actions that use MindSphere include:
The MindSphere feature is added using the Administration -> Packages tab.
Important Information
Status: Generally Available
Latest Version: 2.0.4
Supported Platforms
Asset Gateway

B+B SmartWorx Spectre V3
Siemens IoT 2000
Linux
Windows
64-bit Linux

Enterprise Gateway

64-bit AIX
Linux
64-bit Linux
Rockwell ControlLogix
Windows
When you select the MindSphere from the left hand pane, the MindSphere window appears with tabs: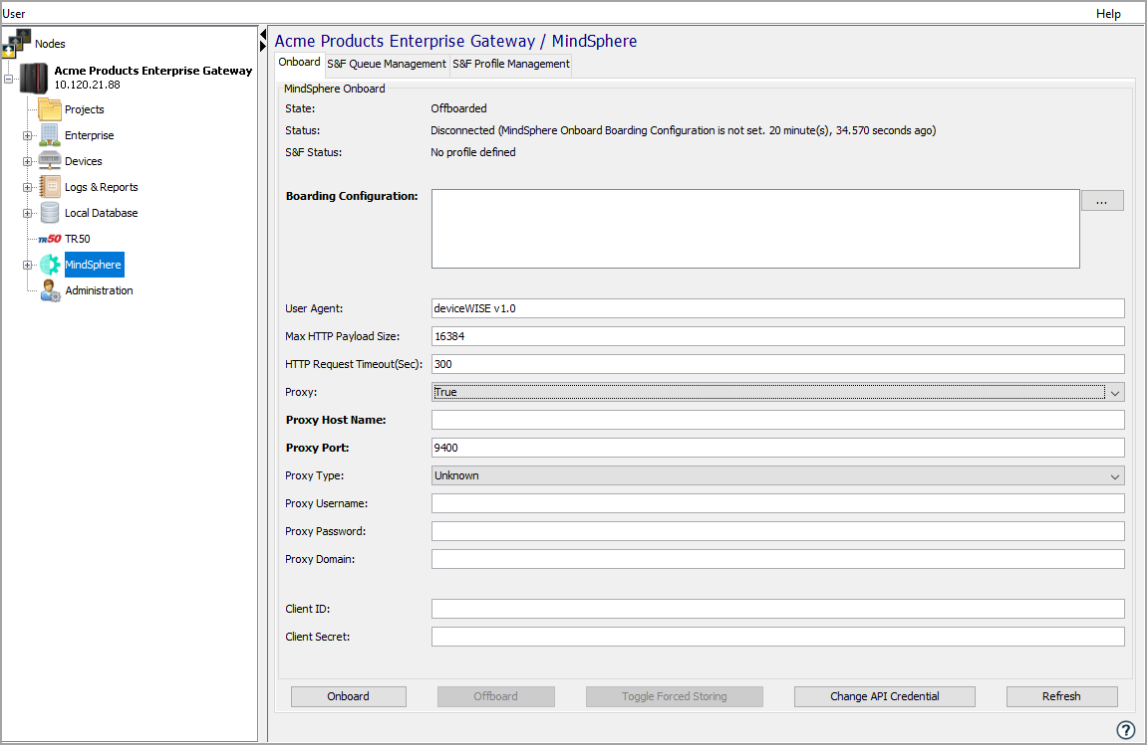 Follow the sections below to get started with the devices connected through deviceWISE to MindSphere.
Additionally you can also watch this video to get started: