Using Connections for the first time
On your first visit to the Connections page (or while directly viewing a connection), you will be presented with the option to enable live updating: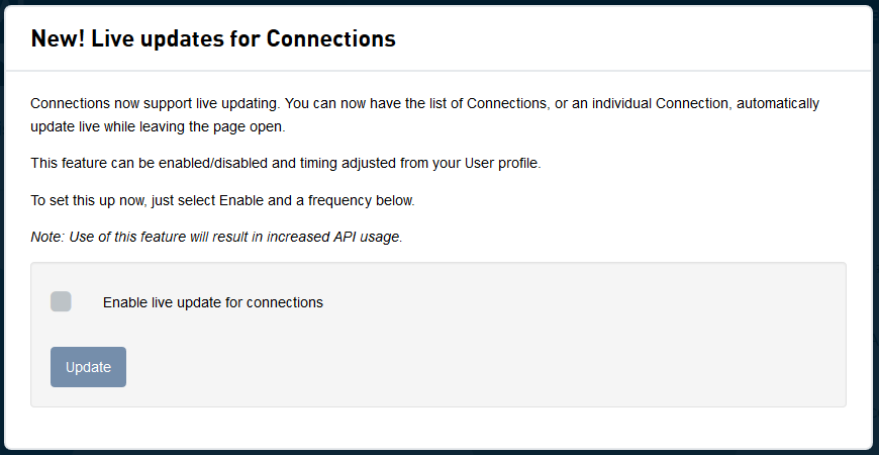 When enabled, the Live Update feature will update the page at your preferred frequency with new information about the connection(s).
To change the setting, go to your User Profiles.
Live Update API usage
Use of this feature will result in increased API usage.