Topic updated on September 17, 2021
AWS
AWS IoT provides the cloud services that connect your IoT devices to other devices and AWS cloud services. The deviceWISE AWS connector allows you to seamlessly connect to the AWS IoT Core using MQTT.

The AWS feature is added using the Administration > Packages tab. Click AWS from the left hand pane. The AWS window appears.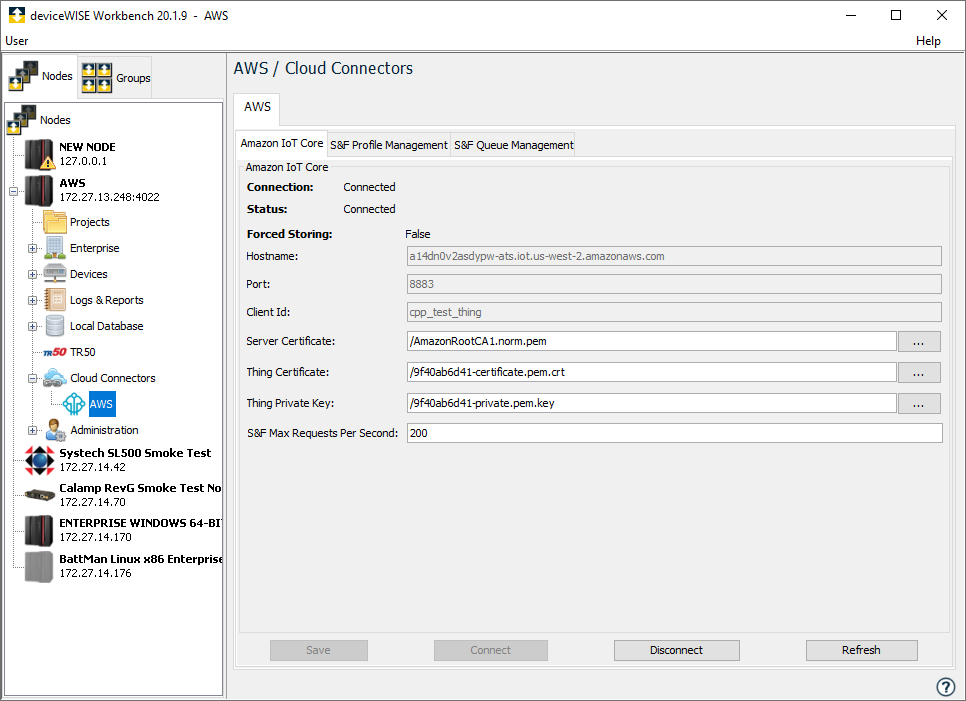 Important Information
Status: Technology Preview
Latest Version: 0.1.0
Follow the sections to get started with the setting up AWS IoT and deviceWISE.