Workbench configurations for deviceWISE View
This section describes the configurations that needs to done in the Workbench to use the deviceWISE View.

deviceWISE View - License
You need deviceWISE View Licenses in order for you to run deviceWISE View. Check the Licenses to see if you have necessary license to run the deviceWISE View or contact support to acquire necessary licenses.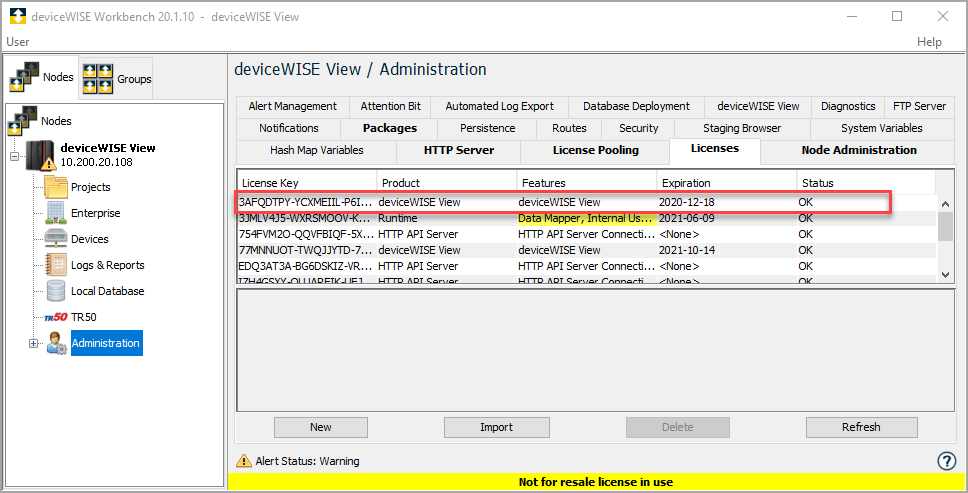 For more information on installing licenses, see Licenses.

HTTP Server
The web server for the deviceWISE View is embedded within the deviceWISE node and stores all the necessary files to run the deviceWISE View. When you add the deviceWISE View package to your node, the HTTP Server gets automatically started for the node. Make sure the HTTP Server is started. You will have by default 5 HTTP licenses for each node. Every session uses a license.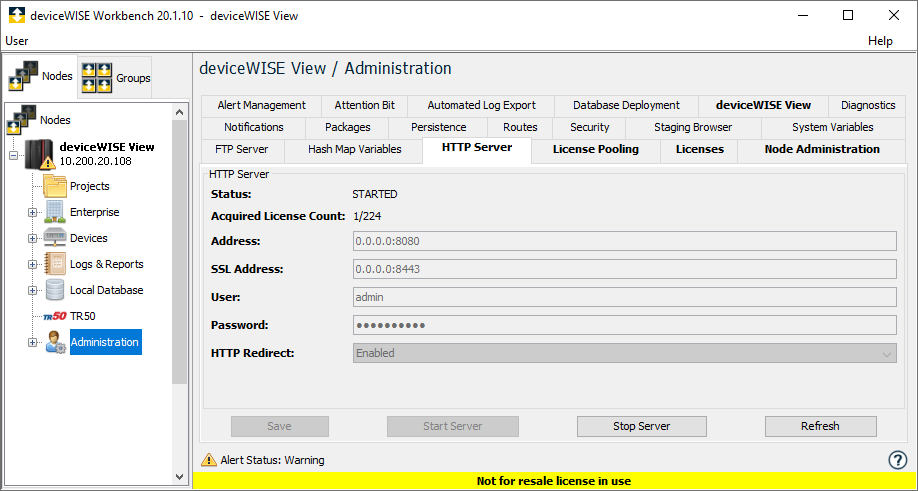 To access the deviceWISE View through a browser, enter the node address followed by the HTTP Port and application name dwview.