CoAP Pre-Shared Keys
This feature is for all non-LWM2M devices that communicate with the IoT Portal through CoAP. For the LWM2M the PSK is created in the IoT Portal and provided to an LWM2M device to connect.
The Management Portal supports CoAP over UDP secured with DTLS (Datagram Transport Layer Security). DTLS uses the pre-shared key (PSK) that secures the communication between the client and the server.  This section explains the steps followed to create a PSK.  The created PSK is then shared in advance with the client and needs to be passed while trying to connect to the server.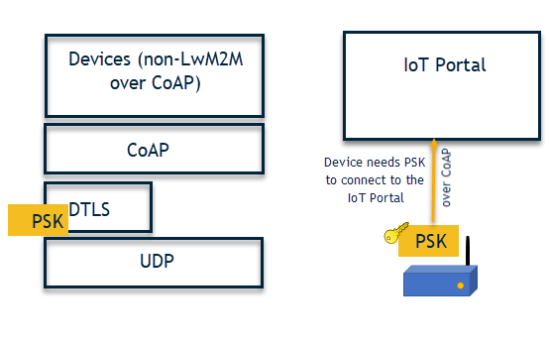 What's Inside 
---
This section contains the following pages: